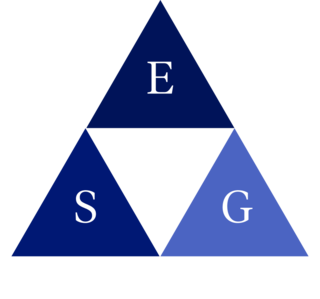 Our ESG Framework
We are committed to proactively fostering an ESG-forward culture, and stimulating positive, sustainable impact alongside delivering attractive risk-adjusted returns to our investors.
Environmental Focus Area—Reduce & Recycle
Social Focus Area—People & Community
Governance Focus Area—Accountability & Transparency
Environmental Focus Area
Reduce & Recycle
Carbon Accounting and Emissions Reductions
We recognize the importance of carbon reduction practices and have taken an active leadership stance to serve as a catalyst for the carbon neutrality movement.
We are proud to recognize three companies within our Energy portfolio (DJR Energy, Indigo Natural Resources and TRP Energy) as having achieved carbon neutral status as of 2021, fostered and encouraged by Trilantic North America's board leadership.
We have invested in undertaking a portfolio carbon accounting exercise within our Fund VI North America and TEP II North America portfolio companies, across all sectors, to support furthering net zero planning.
~90,000+ fewer plastic bottles utilized
Social Focus Area
People & Community
Fostering Entrepreneurship and Female Leadership
Diversity of background and experience is a critical component of business performance. These characteristics are an ever-present component of founder- and family-owned and operated businesses and are why our Firm values these business relationships. We are also passionate about empowering the next generation of female leaders, and strive to promote female entrepreneurship.
In support of these themes, we have launched various initiatives aimed at advancing equity and inclusion efforts across the private equity and entrepreneurial communities.
Fostering an inclusion-based culture founded in the Firm's commitment to embracing diversity
53 employee promotions since firm inception
29% minority and women in leadership positions
Governance Focus Area
Accountability & Transparency
ESG Oversight
We believe that step-change improvements in ESG-focused actions add value to our portfolio. We also recognize our investors' growing desire to see ESG criteria considered at the time of investment and to sponsor companies with business constructs embedded in ESG-related principles.
ESG-related oversight managed through the ESG Committee, held accountable to the broader Partners and Principals group
Development of a DEI Committee to promote diverse perspectives within our Firm and our portfolio companies
Incorporating ESG risk diligence into the Firm's pre-acquisition diligence process and leveraging ESG diligence findings into ESG-related metrics tracking across portfolio companies in our latest funds
ESG committee members: Giulianna Ruiz, Kristin DePlatchett, Glenn Jacobson & Li Zhang
Our ESG Committee
Our ESG Committee leads our Firm through our sustainability journey. Comprised of leaders from different departments across the organization, the Committee reports to the broader Principal and Partner group, driving the development and implementation of key firmwide ESG initiatives.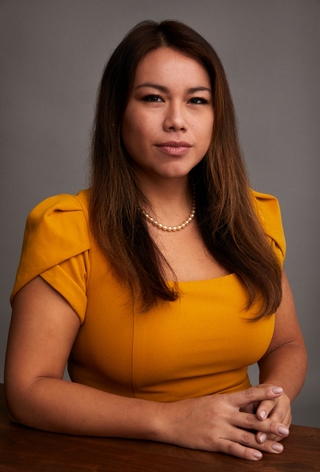 "We firmly believe that we — and our portfolio companies — can have a positive impact and can use our influence to foster change.
Responsible Ownership
Trilantic North America is committed to the evaluation of Environmental, Social and Governance ("ESG") risks and considerations within our own business, and as an essential component of creating and maintaining value for our investors, portfolio companies and community. In an effort to promote and support ESG best practices, Trilantic North America has developed the following ESG guidelines:
Foster a culture of teamwork, diversity and inclusion, with zero tolerance for discrimination of any kind, including gender, race, nationality, socioeconomic status, immigration status, religion, sexual orientation or disability;
Remain dedicated to the health and safety of our employees;
Continue to offer opportunities for career growth and mentorship at Trilantic North America;
Encourage our employees and portfolio companies to participate in volunteer work and charitable giving by organizing firm-wide volunteer days, as well as coordinating annual fundraisers for causes we believe in and that affect our communities;
Maintain policies and procedures that promote high standards of ethical conduct, including best practices on anti-bribery and anti-money laundering procedures, and continue to abide by all applicable legal requirements and regulations;
Consider ESG issues as part of Trilantic North America's pre-acquisition investment due diligence process;
Emphasize the responsibility we believe we have to consider how we and our portfolio companies impact communities and human rights, prohibiting investments in companies known to be associated with child or forced labor or other discriminatory practices;
Remain committed to proper governance structures within our portfolio companies, and use our voice as board members to promote ESG initiatives and create, enhance or support strategic sustainable solutions that we believe will maximize our long-term investment returns;
Actively promote and support diversity within our portfolio companies' boards and senior management;
Lead by example in practicing the sustainability principles of reduce, reuse, recycle whenever possible, and encourage those around us to do the same.
To oversee the execution of our ESG initiatives within our firm and portfolio companies, we have assigned senior members of Trilantic North America to an ESG committee, who will identify and communicate key ESG issues firm-wide, provide resources and training, including access to vetted outside consultants where appropriate, and regularly update this ESG policy to reflect changes in industry best practices or changes in laws or regulations.
We believe in transparency, teamsmanship and hard work