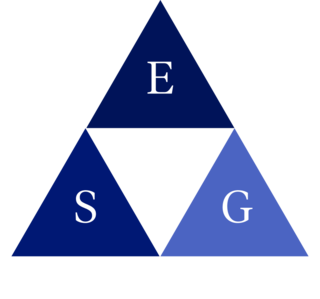 Our ESG Framework
We are committed to proactively fostering an ESG-forward culture, and stimulating positive, sustainable impact alongside delivering attractive risk-adjusted returns to our investors.
Environmental Focus Area—Reduce & Recycle
Social Focus Area—People & Community
Governance Focus Area—Accountability & Transparency
Environmental Focus Area
Reduce & Recycle
Carbon Accounting and Emissions Reductions
We recognize the importance of carbon reduction practices and have taken an active leadership stance to serve as a catalyst for the carbon neutrality movement.
We have invested in undertaking a portfolio carbon accounting exercise within our Fund VI North America and TEP II North America portfolio companies, across all sectors, to support furthering net zero planning
~150,000+ fewer plastic bottles utilized since 2016
Social Focus Area
People & Community
Fostering Entrepreneurship and Female Leadership
Diversity of background and experience is a critical component of business performance. These characteristics are an ever-present component of founder- and family-owned and operated businesses and are why our Firm values these business relationships. We are also passionate about empowering the next generation of female leaders, and strive to promote female entrepreneurship.
In support of these themes, we have launched various initiatives aimed at advancing equity and inclusion efforts across the private equity and entrepreneurial communities.
Fostering an inclusion-based culture founded in the Firm's commitment to embracing diversity
64 promotions since inception
50% diverse leadership
63% diverse employees
Governance Focus Area
Accountability & Transparency
ESG Oversight
We believe that step-change improvements in ESG-focused actions add value to our portfolio. We also recognize our investors' growing desire to see ESG criteria considered at the time of investment and to sponsor companies with business constructs embedded in ESG-related principles.
ESG-related oversight managed through the ESG Committee, held accountable to the broader Partners and Principals group
Development of a DEI Committee to promote diverse perspectives within our Firm and our portfolio companies
Incorporating ESG risk diligence into the Firm's pre-acquisition diligence process and leveraging ESG diligence findings into ESG-related metrics tracking across portfolio companies in our latest funds
Trilantic North America is proud to be a signatory of the U.N. Principals for Responsible Investing.

ESG committee members: Giulianna Ruiz, Kristin DePlatchett & Li Zhang
Our ESG Committee
Our ESG Committee leads our Firm through our sustainability journey. Comprised of leaders from different departments across the organization, the Committee reports to the broader Principal and Partner group, driving the development and implementation of key firmwide ESG initiatives.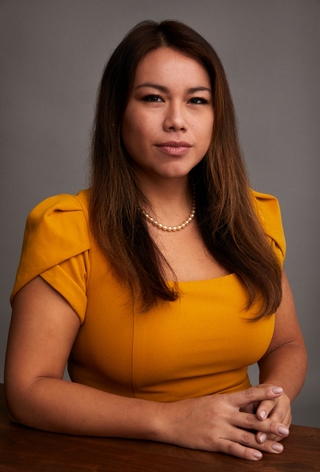 "We firmly believe that we — and our portfolio companies — can have a positive impact and can use our influence to foster change."
Responsible Ownership
Trilantic Capital Management L.P. ("Trilantic North America" or the "Firm") is committed to the evaluation of Environmental, Social and Governance ("ESG") risks and considerations within our own business, and as an essential component of creating and maintaining value for our investors, portfolio companies and community.
Guidelines
In an effort to promote and support ESG best practices, Trilantic North America has developed the following ESG guidelines:
Foster a culture of teamwork, diversity, equity, and inclusion, with zero tolerance for discrimination of any kind, including gender, race, nationality, socioeconomic status, immigration status, religion, sexual orientation or disability;
Remain dedicated to the health and safety of our employees;
Continue to offer opportunities for career growth and mentorship at Trilantic North America;
Encourage our employees and portfolio companies to participate in volunteer work and charitable giving by organizing firm‐wide volunteer days, as well as coordinating annual fundraisers for causes we believe in and that affect our communities;
Maintain policies and procedures that promote high standards of ethical conduct, including best practices on anti‐bribery and anti‐money laundering procedures, and continue to abide by all applicable legal requirements and regulations;
Consider ESG issues as a key component of Trilantic North America's investment due diligence process;
Emphasize the responsibility we believe we have to consider how we and our portfolio companies impact communities and human rights, prohibiting investments in companies known to be associated with child or forced labor or other discriminatory practices;
Remain committed to proper governance structures within our portfolio companies, and use our voice as board members to promote ESG initiatives and create, enhance or support strategic solutions that we believe will maximize our long‐term investment returns;
Actively promote and support diversity within our portfolio companies' boards and senior management;
Encourage our portfolio companies to adopt and incorporate anti-discrimination and anti-harassment policies as part of their overall company code of conduct;
Understand the carbon emissions profiles and consider the climate-risks associated with our investment practices;
Lead by example in practicing the sustainability principles of reduce, reuse, and recycle whenever possible, and encourage those around us to do the same.
Sustainable Development Goals
Trilantic North America recognizes the importance of understanding how the Firm's investment activities intersect with topics that are relevant on a global context. As such, the Firm has elected to consider the United Nation's Sustainable Development Goals (UN SDGs) while developing and implementing our ESG-related practices to support a clearer understanding of how our business practices both within our operations and within our investment strategies connect on a global stage.
Specifically, the Firm's ESG Policy aims to consider:
UN SDG 5: Gender Equality
Achieve gender equality and empower all women and girls.
UN SDG 8: Decent Work and Economic Growth
Promote sustained, inclusive and sustainable economic growth, full and productive employment and decent work for all.
UN SDG 12: Responsible Consumption and Production
Ensure sustainable consumption and production patterns.
Oversight
To oversee the execution of our ESG initiatives within our firm and portfolio companies, we have assigned senior members of Trilantic North America to an ESG committee, who will identify and communicate key ESG issues firm‐wide, provide resources and training, including access to vetted outside consultants where appropriate, and regularly update this ESG policy to reflect changes in industry best practices or changes in laws or regulations. Material ESG topics will be raised to the Principals Group, which includes the Board of Managers of the Firm. The ESG policy will be reviewed annually as part of the firm's overall policy review process, and training will be developed based on any changes implemented.
*These ESG Guidelines are intended to reflect the Firm's general framework for managing ESG issues through the lifecycle of an investment. The Firm's ability to influence and exercise control over the companies in which the funds invest will vary depending on the investment structure and terms. In cases where the Firm determines it has limited ability to conduct diligence or to influence and control the consideration of ESG issues in connection with an investment, whether at the investment or at the fund-level, the Firm will only apply those elements of the ESG Guidelines that it determines to be practicable. Examples of such cases at the investment-level include where a fund is a minority shareholder, has limited governance rights or where other circumstances affect the fund's ability to assess, set or monitor ESG-related performance goals. Examples of such cases at the fund-level include a jointly managed fund or where a fund is a lender with no indicia of influence or control.
*No Consideration of Sustainability Adverse Impacts: Trilantic North America does not consider the adverse impacts of its investment decisions on sustainability factors within the meaning of Article 4(1)(a) of the Sustainable Finance Disclosure Regulation (Regulation (EU) 2019/2088) (as amended, the "SFDR") at this time. The SFDR defines sustainability factors as environmental, social and employee matters, respect for human rights, anti-corruption and anti-bribery. Trilantic North America supports the SFDR's policy objective of providing greater transparency to investors and the market in relation to the adverse impacts investment decisions may have on sustainability factors. However, Trilantic North America currently does not consider adverse impacts because, among other reasons, the legislation setting out the principal adverse impacts and disclosure templates has not yet been finalized and investment-level data is not readily available in a consistent format and at a reasonable cost. As a result, it is not possible for Trilantic North America to make a meaningful assessment of the principal adverse impacts (if any) of its investment decisions on sustainability factors. This approach will be reviewed at least annually.
We believe in transparency, teamsmanship and hard work